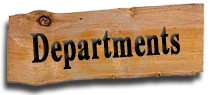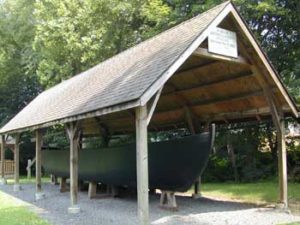 ADMINISTRATION:
Dani McClanahan, Township Administrator/Secretary/Right-to-Know Officer/Emergency Management Coordinator
Kate Budlong,  Accounting 
The Township is directly supervised by the Township Administrator who is the Chief Administrative Officer of the Township and has direct oversight of all the Township Departments.  The Township Administrator serves at the pleasure of the Board of Supervisors and carries out all policies and programs established and delegated to him/her by the Board.  He/she makes recommendations to the Board of Supervisors on policy formulation, prepares the yearly budget for approval, keeps Supervisors and the public informed as to the conduct of Township affairs, sees that all laws and ordinances are duly enforced, prepares the agenda along with the Chairman, attends all Board of Supervisor's  meetings and takes part in the discussions, but has no vote.  The Administrator employs consultants, negotiates and signs contracts, issues administrative and personnel rules and regulations, reports regularly to the Board, handles all complaints regarding service or personnel, and performs any such other duties as required by the Board of Supervisors and not contrary to law.
---
SOLICITOR
Peter Nelson, Esquire  of Grim, Biehn & Thatcher of Perkasie, PA
The Township Solicitor serves at the pleasure and is appointed by the Board of Supervisors.  When directed or requested so to do, shall prepare or approve any bonds, obligations, contracts, leases, conveyances, ordinances, and assurances to which the township may be a party. He/She shall commence and prosecute all actions brought by the township for or on account of any of the estates, rights, trusts, priviliedges, claims, or demands, as well as defend the township or any township officer brought before any court in this commonwealth or any other act which the township solicitor may be authorized or required to do by the board of supervisors or by any resolution. He/She shall be licensed to pratice law in the Commonwealth of Pennsylvania.
---
TOWNSHIP ENGINEER
Scott Mease, Mease Engineering
The Township Engineer is appointed and serves at the pleasure of the Board of Supervisors.  He/she must be a registered professional engineer in the State of PA..  He/she shall perform the duties as the board of supervisors may direct for the construction, reconstruction, maintenance, and repair of streets, roads, pavements, sanitary sewers, bridges, culverts, and other engineering work.  Prepare plans, specifications, and estimates of the work undertaken by the township.  Reviews and oversees all plans for development in the township.
---
PUBLIC WORKS
 Pete Cox, Road Master
The Public Works Department is responsible for maintaining the 18.11 miles of Township roads. They provide snow removal and salting operations, patch potholes, clear gutters & pipes for storm water management, and mow & cut brush along the sides of the roadway. They also maintain the township ball park, vehicles and equipment, municipal buildings, and historic mill. Every year several miles of Township roadways are oiled & chipped; partial funding for this project is obtained from the State Liquid Fuels Tax Allocation.
State Roads in Township Maintained by PennDOT; Easton (Route 611), Route 212, Lehnenberg, Gallows Hill, Durham Hill Roads.  1-800 FIX-ROAD
---
ZONING & CODE ENFORCEMENT
Ed Child, Zoning Officer     Hours:  Monday & Thursday:  9AM to Noon     Tuesday: 5PM to 7PM by Appointment
The Zoning Officer is responsible for all zoning permits; applications, plans, compliance, and zoning permit issuance. The following permits are required by the Township; Residential Use and Occupancy (New Construction only) , all Commercial/Industrial Use and Occupancy, decks, demolition, accessory outbuildings, new construction, reconstruction and conversion, swimming pools, signs, driveways, and grading. Building permits are required for most construction projects. Contact the zoning office at 610-346-9211 or the township office at 610-346-8911 for further claification.
---
BUILDING INSPECTOR
Pete Sylvestri, Code Inspections, Horsham, Pa 1-800-288-2633
---
 TAX COLLECTOR  (610)-346-6104
Patty Salva, (R) Term Expires: 12-31-2021
Office hours: Tuesday & Wednesday: 9:30AM to 11:30AM or by appointment
2018 Township RE Millage: 6.00, R.E. Transfer: 1.00%
---
EARNED INCOME TAX (EIT): 1.00%
Collected by: Keystone Collections Group (effective 1-1-2011), 546 Wendel Rd., Irwin, Pa 15642
866-539-1100, Fax:724-978-0319                                      EIT TAXPAYER HELPLINE...1-888-328-0565
---
TOWNSHIP AUDITORS
Lou Bucci, Chairman | Sharon Finn, Secretary | Diane Costello, Auditor
 There are three (3) elected or appointed Township Auditors. They are responsible to audit, adjust and settle the accounts of all elected or appointed township officials, boards, or agencies that received, disbursed or were otherwise entrusted with township funds during the preceding year.
---
ZONING HEARING BOARD
David Oleksa, Chair      Ken Hager  &    Wayne Krager  ...     Charles McIlhinney, Esquire ZHB Solicitor
---
BOARD OF SUPERVISORS
Bartley E. Millett, Chairman (R) Term Expires: 12-31-2019
Richard M. Johnson, Vice Chairman, Treasurer (R) Term Expires: 12-31-2023
Kathleen A. Gentner, Member (R) Term Expires: 12-31-2021